Must be a manufacturer with a physical location in SC for at least one year.
Operating in the Department of Defense (DoD) Supply Chain
Must have at least four (4) or more full-time employees
Program Timeline
Application period extended until all funds are awarded.
SC Cybersecurity Assistance Program Grant Application Period (SC CAP)
Grant Application
Step 1
Application Review and Scoring
Step 2
Grant applicants will be notified of the award
Step 4
Grant awardees submit the $3,000 SC-CAP engagement fee to SCMEP (upon signing of the proposal)
Step 5
SC-CAP Technical Assistance Period Begins
Step 6 (May 31, 2023)
SC-CAP Technical Assistance Concludes
Step 7 (June 30, 2023)
SC-CAP Program Evaluation Period – Grant awardees complete and submit SC-CAP Phase 2 Survey to SCMEP
Cybersecurity Assistance Program Vendors and Deliverables
Approved IT Consultant Vendors
Beryllium InfoSec (Minneapolis, MN)
Cantey Technology (N. Charleston, SC)
Cyber Security Solutions (Augusta, GA/Tampa, FL)
Cytellix (Mission Viejo, CA)
Elliott Davis (Greenville, SC)
Epsilon (Weaverville, NC/Greenville, SC)
Needling Worldwide (Greenville, SC/Georgia)
Project Deliverables from IT Vendor Consultants
Review of client's existing NIST SP 800-171 DoD self-assessment and the score generated
If not previously performed, the vendor assists the client with performing the self-assessment and entering the score in the Supplier Performance Risk System (SPRS)
Gap assessment
Develop and then implement a Plan of Action and Milestones (POAM)
Develop and implement a System Security Plan (SSP)
Provide resources to develop policies, procedures and practices per the 130 CMMC Level 2 controls
Document Objective Evidence to demonstrate compliance to CMMC Level 2 
Note: SC-CAP grant funds CANNOT be used to cover the purchase, installation, setup or commissioning of hardware (servers, firewalls etc.) or software (Microsoft Office 365 etc.).
For questions about the SC-CAP grant, contact Dr. Cynthia Davis via email at [email protected]. 
Summit Speakers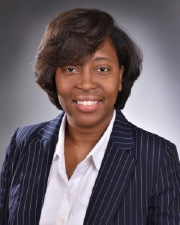 Ashely Teasdel
Director of Business Services
SC Department of Commerce
Ashely Teasdel joined the SC Department of Commerce in 2015. She currently serves as the director of the Business Services division, which focuses its efforts on small business development, existing industry support, supplier outreach and recycling market development. With the belief that every business, large or small, deserves every benefit it can get, Ashely has dedicated her time to working with statewide partners and allies to develop services that local businesses and global enterprises can leverage to be successful.
Prior to this role, Ashely spent almost a decade working in the banking sector, focusing on small business advisory support and development within South Carolina. She served in a variety of roles, including financial center management, small business advisor and small commercial lending. Ashely is an active member of the SC Small Business Advisory Council and serves on the board for the SC Small Business Development Centers and Junior Achievement of Greater SC.
She holds a bachelor's degree in business administration and management from Charleston Southern University and a master's degree in business administration from Southern Wesleyan University. She is a graduate of the BB&T Leadership Development Institute in Winston-Salem, NC and participated in the South Carolina Economic Development Institute where she received a certificate of completion.
Ashely Teasdel
Director | Business Services Division
SC Department of Commerce
Telephone: (803) 719-6754
Email: [email protected]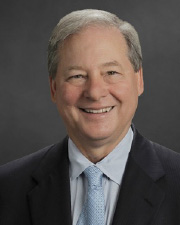 Harry M. Lightsey III
Secretary of Commerce
SC Department of Commerce
Harry M. Lightsey III was appointed by Governor Henry McMaster to serve as Secretary of Commerce in June 2021. A fixture in South Carolina's business community for decades, Lightsey served in top executive leadership roles for major corporations in South Carolina and across the nation. Notably, he served as the president of BellSouth Telecommunications for South Carolina prior to the company's merger with AT&T, afterward becoming president for AT&T's Southeast region.
Following his 26 years in the telecommunications industry, Lightsey joined the General Motors Corporation where he directed the legacy automaker's federal government affairs operation, as well as the emerging technologies, OnStar and infotainment divisions. Lightsey most recently served as a principal with Hawksbill Advisors – a subsidiary of Hawksbill Group. He has also served as a member of the board of directors of the Federal Reserve Bank in Richmond, Virginia.
Mr. Lightsey is a 1978 graduate of Princeton University, and a 1981 graduate of the University of South Carolina School of Law.
Lightsey, a native of Columbia, S.C., is married with two adult children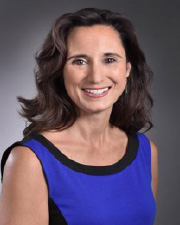 Cynthia Davis, PhD
Business & Industry Programs Manager
SC Department of Commerce
Cynthia Davis took the helm of the Existing Industry program for SC Department of Commerce in 2017 after serving 10 years in workforce development and 15 years in education.
The main focus for these business & industry programs is the retention and expansion of SC companies.    Cynthia supervises a team of seven professionals who work collaboratively with local economic development  resources to cover all regions of SC.
Dr. Davis is a graduate of Wofford College (1989) and Converse College in 1991 with a Master's in Education and 1996 with an Education Specialist degree. Cynthia earned a PhD in Educational   Leadership from Clemson University in 2003.
Cynthia has completed the SC Economic Development Institute, holds a Lean Six Sigma Yellow Belt and serves on the SC Manufacturing Extension Partnership (MEP) Board of Directors and the SC Chamber Manufacturing Committee.
Cynthia Davis, PhD
Business & Industry Programs Manager
SC Department of Commerce
1201 Main St. Suite 1600
Columbia, SC 29201
(803) 737-0460 (o)
(803) 730-5198 (m)
[email protected]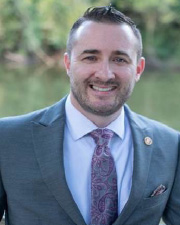 Sean Fay, Lieutenant
SC Cyber Coordination Center (SC C3)
South Carolina Law Enforcement Division
Special Agent Sean Fay has worked in law enforcement for the past 25 years. Starting in North Carolina working for a small college police department, he eventually found his way to Myrtle Beach. In that time, he has worked in Patrol, Street Crimes, Crime Prevention, Special Operations and Traffic. With the South Carolina Law Enforcement Division, Sean served as the Automated License Plate Recognition Coordinator, Local Agency Security Officer focusing on IT security and federal compliance and now serves as the Cyber Liaison Officer for the South Carolina Critical Infrastructure Cybersecurity Program. In his current role, he handles day-to-day operations of the program and is responsible for interacting with public and private critical infrastructure sector members by providing actionable intelligence. Additionally, he works with federal and state task force members during significant cyber events to protect the citizens and critical infrastructure in SC. He's a member of the SLED SWAT team, a hostage negotiator, firearms instructor, and field training agent. He holds an associate degree from Methodist University, a Bachelor's Degree in Business from Baker College and is a certified ethical hacker. Sean is also a Captain in the SC Army National Guard with the 135th Cyber Security Company.
Sean Fay, Lieutenant
SC Cyber Coordination Center (SC C3)
SC Critical Infrastructure Cybersecurity (SC CIC) Program South Carolina Law Enforcement Division
(803) 354-0664 - Cell
(803) 896-7587 - Office
[email protected]
www.sled.sc.gov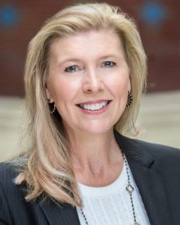 Sue-Ann ("Susie") Gerald Shannon
President & CEO
South Carolina Council on Competitiveness
Sue-Ann ("Susie") Gerald Shannon serves as the President & CEO of the South Carolina Council on Competitiveness, a nonpartisan, business-led, nonprofit organization that drives South Carolina's long-term economic growth through managing select industry clusters and providing the research, network, and resources that clusters require to thrive. Industry clusters are concentrations of interdependent firms related through their industrial activities and include both competitors and collaborators. The resulting inter-cluster business environment fosters innovation. Innovation, in turn, spurs new business ventures.
The initiatives and industry clusters directly managed by the Council include SC Aerospace, SC Logistics, SC Tech, CyberSecureSC, TransformSC, and SC Fraunhofer USA Alliance. The Council also provides resources and support to other clusters and initiatives across the state. The formation of the Council in 2004 marked the first time South Carolina's business, government, and academic leadership came together to address long-term competitiveness factors.
Since taking on the role of President & CEO of the Council, Susie has been consecutively recognized as being one of Columbia Business Monthly's 50 Most Influential People in Business (2017–2020). She was also the subject of a feature CEO article in SC Manufacturing Journal.
Susie has an extensive history leading innovative, forward-looking organizations and initiatives throughout South Carolina. For 13 years, she served on a senior strategic team overseeing the work of a network of organizations seeking to transform local areas into economically-vibrant communities. She also worked as Director of Research for Palmetto Institute, an independent research foundation whose issues included Teach for America, The Benefit Bank® of South Carolina, tax reform, commercialization, agribusiness, entrepreneurship training, and workforce quality. Susie practiced for many years in the Columbia office of McNair Law Firm, P.A. (now Burr Forman), in its Admin.-Reg. section. She also served in the US Army Reserves and is a Veteran of the Gulf War.
In 2015, she was appointed by Governor Haley to serve on the Board of Commissioners for the South Carolina State Housing Finance and Development Authority, where she also served as Vice-Chair. Susie now serves on the EPSCOR State Advisory Committee, i4Series Advisory Board, SC Automotive Council, South Carolina Research Authority Board of Trustees (Chair, Program Committee), SC Business Incubator Association, NIST/NICE Working Group (cybersecurity), and the Strategic Partners Group for SC Department of Commerce Coordinating Council for Workforce Development. She has also served on the SC Apprenticeship Taskforce and Workforce Innovation Network Team, a US Chamber of Commerce-led initiative of select states to foster cutting-edge workforce development.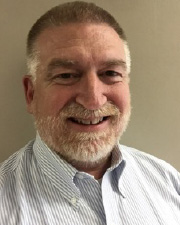 Mark A. Lester MBA, CISSP
Manager Information Security
SOUTH CAROLINA PORTS AUTHORITY
Mark Lester is the SC Ports Authority Information Security Manager, a 1982 graduate of The Citadel and a former Air Force Officer with 20 years of DoD contracting experience on cybersecurity projects. He is a longtime friend of the SC National Guard's Cybersecurity Battalion.
Mark serves on The Citadel's Cyber and Computer Sciences Advisory Board, Trident Regional Education Career Advisory Board, FBI Critical Infrastructure Working Group, USCG Area Maritime Security Committee – Cybersecurity Subcommittee, USC School of Law Cyber Task Force and the SC Council on Competitiveness' CyberSecureSC initiative. He is also a Cyber Liaison Officer with SLED's SC-CIC (Critical Infrastructure Cybersecurity) and a member of the MS-ISAC Metrics and Business Resiliency workgroups.
He has participated in a number of exercises to include US Army Cyber Institute's Jack Voltaic 2.5 and 3.0.
His degrees, certifications and certificates include an MBA, MCSE, Certified Information Systems Security Professional (CISSP), DHS Cyberterrorism Defender, and DHS Cyberterrorism First Responder.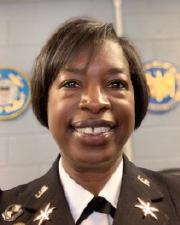 COL Linda J. Reidel
South Carolina Army National Guard
Chief Information Officer/G-6
COL Riedel is a 2020 graduate of the National Defense University (NDU), College of Information and Cyber Space (CIC), Senior Service College at Fort McNair, Washington, DC. She is currently the Chief Information Officer/G6 for the SC National Guard (SCARNG) and is South Carolina's first commander of the 125th Cyber Protection Battalion (CPB). COL Riedel formed a new cyber battalion and prepared them for deployment in support of Task Force Echo March 2018¬–2019—a task force  comprised of more than 150 soldiers from various branches across the country to support the Cyber Mission Force. Before taking command, she was the Brigade S-3 for the 228th Theater Tactical Signal Brigade (TTSB). COL Riedel is a 2018 Jeffrey B. Jones Cyber Operations Award Recipient and continues to support the cyber initiatives of the SCARNG, bridging the gap within the cyber community.
A career Signal Officer, COL Riedel, was recently selected and awarded AOC 17A Cyber Operations Officer. COL Riedel holds a Master of Science in Government Information Leadership with a concentration in strategic cyberspace and information warfare from the Cyber War College at NDU. She has a Master of Science in Project Management from The Citadel and a Bachelor's Degree from the University of South Carolina. She currently works full-time at The Citadel as the Deputy Director of Operations and Outreach, Citadel DoD Cyber Institute (CDCI) in the Cyber and Computer Science Department.
COL Riedel is married to her husband of 26 years, Glenn, and has two children.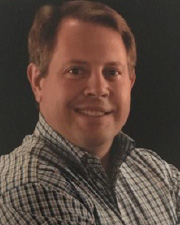 Erik J. Gardner
In addition to his Technical Leadership roles, Mr. Erik J. Gardner serves as the Palmetto Tech Bridge Technology Outreach Coordinator for the Naval Information Warfare Center Atlantic (NIWC Atlantic) in Charleston, South Carolina. NIWC Atlantic consists of more than 4,900 civilian and military personnel and approximately 9,000 contractor support personnel and has a total obligating authority of more than $3 billion. NIWC Atlantic is a diverse and highly technical organization, executing research, development, delivery and sustainment of information warfare solutions that protect national security to include communication and networking systems, cyber capabilities, intelligence, surveillance, reconnaissance systems, and enterprise business systems.
Mr. Gardner began his federal career after serving in the United States Navy from 1987–1996. As a Major Defense Acquisition Program Manager, Mr. Gardner has filled critical acquisition position (CAP) roles at both the Naval Sea Systems Command and the Marine Corps Systems Command, developing advanced capabilities and integrating technologies in support of Naval Command, Control, Computers, Communications, Cyber, Intelligence, Surveillance, and Reconnaissance (C5ISR). Mr. Gardner returned to South Carolina in his current assignment at the Naval Information Warfare Center Atlantic (NIWC LANT), where he leads Command level efforts in digital transformation and modernized capability development, innovation and rapid prototyping, and Joint Information Warfare engineering. He is a graduate of the Naval Nuclear Power Training program and holds a Bachelor of Science in Business Administration. He is a member of the Acquisition Professional Community and Defense Acquisition Corps and is certified in the Program Management (PM) and Systems Planning, Research Development, and Engineering (SPRDE) career fields.
In 2011, Mr. Gardner transferred to the Naval Information Warfare Center Atlantic, serving   in various technical and program management positions, including Technical Manager for Aviation Platforms and Ground Control Systems, C4I Development and Integration Lead for the Naval Tactical Mobile Systems (TacMobile), and Technical Design Manager for Global Combat Support System - Marine Corps. As the Division Head for Expeditionary Enterprise Systems and Services, Mr. Gardner organized and led the start-up and execution for one of the command's largest divisions in network   optimization and security, digital transformation, cybersecurity automation and enterprise DEVSECOPS service development efforts across the Naval, USSOCOM and Joint C4I communities.
Of his many military and civil service awards, Mr. Gardner is the recipient of the Meritorious Civilian Service Commendation, the Secretary of the Navy Special Recognition for Excellence in the Field of Acquisition, the PEO-Submarine Engineering Excellence Award (Individual), the PEO-Submarine Engineering Excellence Team Award and the 2007 DAVID PACKARD Award for Acquisition Excellence.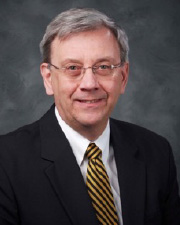 Roy Luebke
Strategy and Innovation Consultant
GENEDGE
Roy Luebke is an Innovation and Growth Consultant with GENEDGE in Virginia. Throughout his 30-year career, he has delivered dozens of successful technology-based product and service offerings in global markets for Fortune 50 as well as startup companies in healthcare, enterprise software, and consumer markets. Roy uses creative yet structured innovation, strategy, and portfolio processes and tools to work with CEOs and C-Level executives to define business strategy, research and discover new customer needs, create and deliver new solutions, and commercialize offerings that increase business profitability.
Roy created and leads the GENEDGE cyber offerings and focuses on helping Virginia Department of Defense suppliers meet cybersecurity compliance.
Mr. Luebke possesses a Master's in Design Methods from the Illinois Institute of Technology/Institute of Design, an MBA from the University of Maryland, and a BBA from the University of Wisconsin.

GENEDGE
Roy Luebke
Strategy and Innovation Consultant
(276)732-8372
[email protected]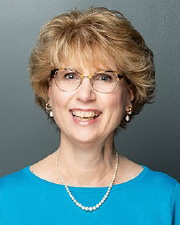 Melissa Steinkuhl
Regional Vice President
SCMEP
With more than 30 + years of manufacturing and consulting experience, Melissa knows what it takes to successfully assist companies in their efforts to improve operational processes, product quality, facilities, systems, ISO and IATF Quality Management Systems, lean manufacturing, supply chain management, strategic redesign, as well as leadership and organizational development. She has extensive supplier development experience and enjoys working to develop partnerships with manufacturing companies. As the Regional Vice President for the Aiken, South Carolina area, Melissa provides consulting assistance for top and bottom-line growth for manufacturers.

SCMEP
Melissa Steinkuhl Regional Vice President 
(803) 206-9695
[email protected]
Matt Fraser
Director of Business Development
Epsilon, Inc.
Matt Fraser is Epsilon's Director of Business Development and has been an employee of Epsilon since 2012. He focuses on growing Epsilon's customer base in the IT service industry and provides strategic business planning to Epsilon's customers. Matt not only developed but continues to refine Epsilon's Security Assessment and Gap Analysis service products for compliance-based organizations which include HIPAA, PCI, GDPR, DFARS, and CMMC. Matt received CompTIA SEC+ certification in 2017 and actively maintains this security certification.

Epsilon, Inc.
Matt Fraser
Director of Business Development
(828) 398-5428
[email protected]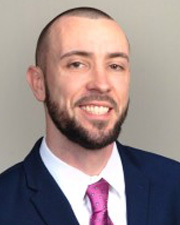 Zachary Hodges
VP & Chief Operating Officer (COO)
Cyber Security Solutions Inc.
Zachary Hodges is the Co-Founder, Vice President, & Chief Operating Officer (COO) of Cyber Security Solutions Inc., Florida's leading cybersecurity firm specializing  in creating a world where security and simplicity coexist. CSS provides small to mid-size organizations with innovative, state-of-the-art complete cyber security solutions to protect their data.
Zachary Hodges is a cybersecurity innovator, leader, and expert. As Chief Operating Officer, he is responsible for driving the company's product portfolio and overall operations with extensive experience as both a cybersecurity practitioner and leader. Zachary's experience has  been pivotal in the growth and development of CSS.
Zachary has an innate ability to translate strategy into actionable goals for performance and growth, implementing organization-wide goal setting, performance management, and annual operating planning by eliminating redundancies and optimizing workflow structures. He has a proven history of being focused and skilled in leading strategic imperative turnaround, major organizational change, and rapid expansion planning while adhering to company, federal, state, and local business requirements, enforcing compliance and quickly taking action when necessary.
Prior to co-founding CSS, Zachary was a hands-on Senior Program Manager with Whitney, Bradley, & Brown (WBB) and Prime Site Lead for DoD International AIMS Program Office, both on Robins Air Force  Base in Georgia.
An expert in the industry, Zachary has been a keynote and guest speaker at various conferences and briefings such as multiple DoD International AIMS Program Office User Working Group Briefings, multiple MIDS and  Link-16 International Conference IFF Briefings, AFCEA CMMC Symposium, and the Georgia CMMC Summit.
As a United States Air Force Veteran and innovative leader, Zachary developed his group's first maintenance, training, and logistics database, which automated 16 squadron functions and saved thousands of man-hours, resulting in an annual savings of $296K.
Cyber Security Solutions Inc.
Zachary Hodges
VP & Chief Operating Officer (COO)
(478) 538-8966
[email protected]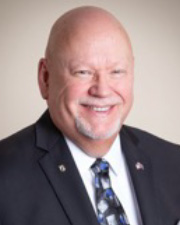 Wes Knight
CISO/Director – Government Sector
Needling Worldwide
For more than four decades, Wes has been building a successful career in Information Security. He is an award-winning professional and sought-after speaker. Wes was recruited by IBM and based in Atlanta where he spent many years building his corporate career with the Fortune 50 legend. The lessons he learned and shares are significantly valued by everyone who has the privilege of working with him. Wes is known as a gifted leader and trusted mentor.
In 1996, Wes began his entrepreneurial journey providing consulting and training services to Network Security clientele. His agency developed a specialization in Assessments and Forensics. Wes is still a certified instructor in Ethical Hacking, Forensic Investigation, and Certified CISO training. His student reviews speak volumes on the valuable nuggets he offers. Wes always goes above and beyond to deliver the content in a way that is easily digestible to all students. If a student is not grasping concepts, Wes knows and takes extra care to help those students during a break or after the class concludes. He truly cares about helping  the CISO community build and develop their careers.
Wes was presented with an outstanding opportunity to work with Georgia's Department of Revenue (DOR) in 2008. Throughout  his tenure, he has fulfilled many roles. Before his retirement in 2020, Wes was the Chief Information Security Officer and managed the DOR Office of Information Security. His department was responsible for maintaining the security of taxpayer and motor vehicle information that is valued at approximately $26 billion in annual revenue. Under his leadership, his team protected annual taxes and ensured that the DOR complied with applicable State and Federal regulations. His team was also responsible for the forensics required in DOR's criminal investigations.
Following his retirement from the State, Wes accepted a position as the Chief Information Security Officer and the Director for the Government Sector with Needling Worldwide, LLC. There, he manages and conducts CMMC, NIST, and ISO27001 based audits and assessments as well as vCISO services.
Committed to giving back and mentoring as much as possible, Wes has served on several Executive Advisory Committees, including the Evanta CISO Governing Body and the GA State University Evidence-Based Cybersecurity Research Group. In 2018, Wes was awarded the Information Security Executive Southeast People's Choice Award. This prestigious honor was voted and awarded by his peers. This award recognizes the ISE® Executive Nominee who exemplifies the attributes of a leader in the information security industry.
Wes was also awarded the 2019 ISE Luminary Leadership Award during the ISE North America leadership Summit and Awards in Chicago, IL. Presented annually, the award celebrates the achievements of an outstanding leader and industry practitioner for his or her distinguished service, stewardship, and contributions in advancing the information security industry.
 
Needling Worldwide
Wes Knight
CISO/Director - Government Sector
(770) 289-6819
[email protected]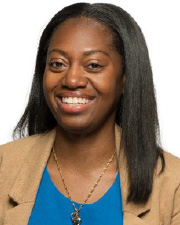 Trenelle Lyiscott
Cyber Support Manager
Cytellix Corporation
Currently at Cytellix, Ms. Lyiscott is responsible for leading the launch of Cytellix' Commercial Cybersecurity & SaaS based compliance services for both Internal and External clients. She has been a key player in providing operational support for SaaS sales, customer success, delivery, and technology teams to ensure client success. Ms. Lyiscott is active in cybersecurity and technology associations such as: Chapman University Fowler School of Engineering & Cybersecurity Board Member, IAMCP SoCal Chapter, Women in Technology OC Chapter, and Chapman University Alumni Association. She holds a Master of Business Administration degree from Chapman University.

Cytellix
Ms. Trenelle Lyiscott,
Cytellix Cyber Support Manager 
(949) 328-6347
[email protected]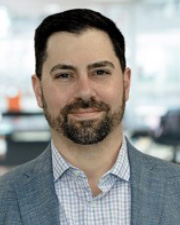 Eric Power
Director of Strategic Partnerships
Beryllium InfoSec
Eric Power is a founding member of Beryllium InfoSec Collaborative, CUICK TRAC, and an Equity Partner of RedTeam Security. The Beryllium team has been working with small businesses within the DIB for years, specifically helping them with DFARS 252.204-7012, NIST SP 800-171, and the emerging CMMC. Eric's primary focus is understanding contract requirements, business applicability, and navigating cost-effective & strategic paths to meet legal obligations. Eric is also heavily involved with non-profit organizations, whose primary mission consists of training/placing veterans and transitioning active-duty military service members into the cyber security industry.

Beryllium InfoSec
Eric Power
Director of Strategic Partnerships 
(651) 245-8922
[email protected]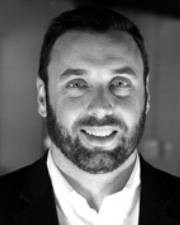 Hunter Roark
Vice President of Technology
Cantey Technology
Hunter Roark has been a part of the Cantey Tech Consulting family since 2008. He graduated from Lander University with a bachelor's degree in Computer Science, with an emphasis in Networking and Telecommunication. He has over 18 years of IT experience, specializing in advanced networking, cloud services, and technology consulting. When he is not implementing creative technology solutions, he can be seen attempting to bring back the glory days from the college basketball court, captaining his boat on the Charleston waterways, or spending time with his daughter and wife.

Cantey Technology
Hunter Roark
Vice President of Technology
(843) 278-1827
[email protected]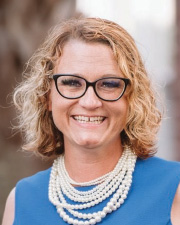 Lizzie Tinker
Cybersecurity Sr. Manager
Elliott Davis
Lizzie Tinker is a team member of the Elliott Davis Digital Operations and Cybersecurity Practice and is one of the first certified Provisional Assessors nationwide for Cybersecurity Maturity Model Certification (CMMC). Along with her CMMC, Lizzie holds more than 30 addition certifications and uses her education to help customers analyze and improve their security posture through vulnerability assessments, architecture and design reviews and validations, social engineering, and policy and procedure audits. She has more than 13 years of experience in IT and cybersecurity, including roles as assistant team chief of cyber network defense and network engineer for the Illinois Army National Guard. Before joining Elliott Davis, Lizzie was a senior cyber specialist at Savannah River Nuclear Solutions, a Fluor-led company responsible for the management and operations of the Department of Energy's Savannah River Site.

Elliott Davis
Lizzie Tinker 
Cybersecurity Sr. Manager 
(803) 399-9855
[email protected]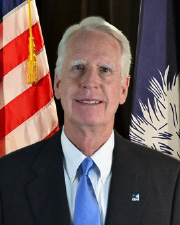 Dan Ellzey
Executive Director
SC Department of Employment and Workforce
Dan Ellzey was appointed Executive Director of the SC Department of Employment and Workforce (DEW) by Gov. Henry McMaster in May 2019. He is responsible for the direction and management of the state's employment agency whose mission is to:
Administer the state Unemployment Insurance program (tax employers and pay benefits to the unemployed)
Operate a free statewide job service aimed at connecting employers and job applicants
Champion workforce development, which includes providing training and other assistance to help job applicants obtain employment
Prior to his appointment with the agency, Ellzey was a partner with Fisher Phillips where he advised companies across the country on labor relations, including union campaigns and elections. He also worked closely with management teams to develop employee relations plans, including workforce development programs.
South Carolina Cybersecurity Assistance Program Application (SC-CAP) / Pre-Analysis Information 
Please complete the form below to the best of your ability. "I do not know" is an acceptable answer to any of the cybersecurity questions. Your answers will provide the SC-CAP grant review team with an initial understanding of your company's IT system and processes. 
PLEASE READ – IMPORTANT APPLICATION INFORMATION 
The application period has been extended until all funds are awarded. Assistance in completing the application is available through SCMEP and SC Department of Commerce Existing Industry Managers.